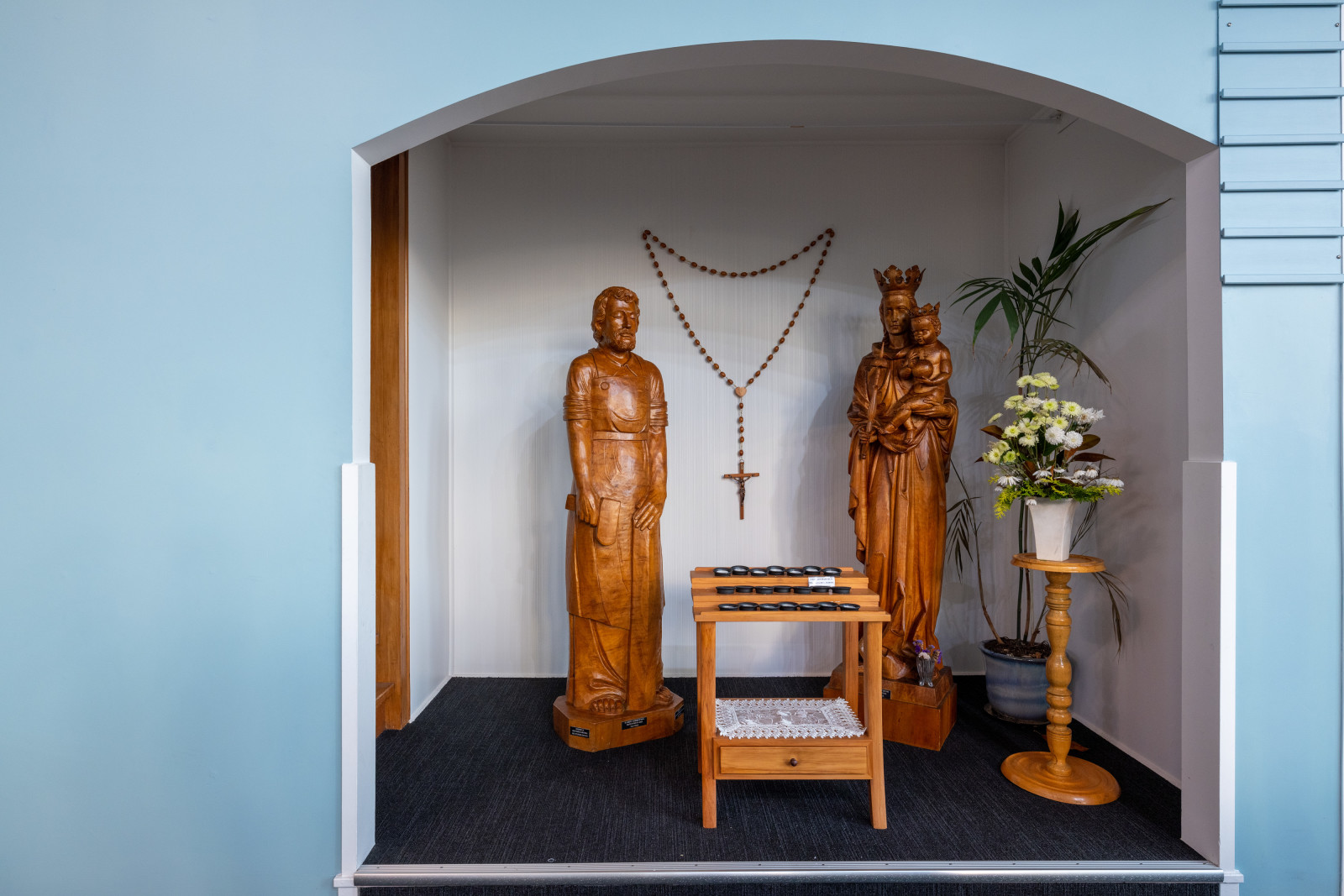 Our Lady Wooden Statues | Artist: Unknown
Located at Our Lady Help of Christians (St John Bosco)
Previous
Next
Our Lady Help of Christians was opened on Sunday the 22 June 1958 by Archbishop P.T. McKeefrey.
The statue of St Joseph was donated by the Conaglen and Christmas families. The Conaglens in memory of Dr Conaglen and the Christmas' in memory of Mr Hugh Christmas, who died in that Mt. Erebus plane crash '79.
It is unknown who the artist was, or who donated the statue of Our Lady.