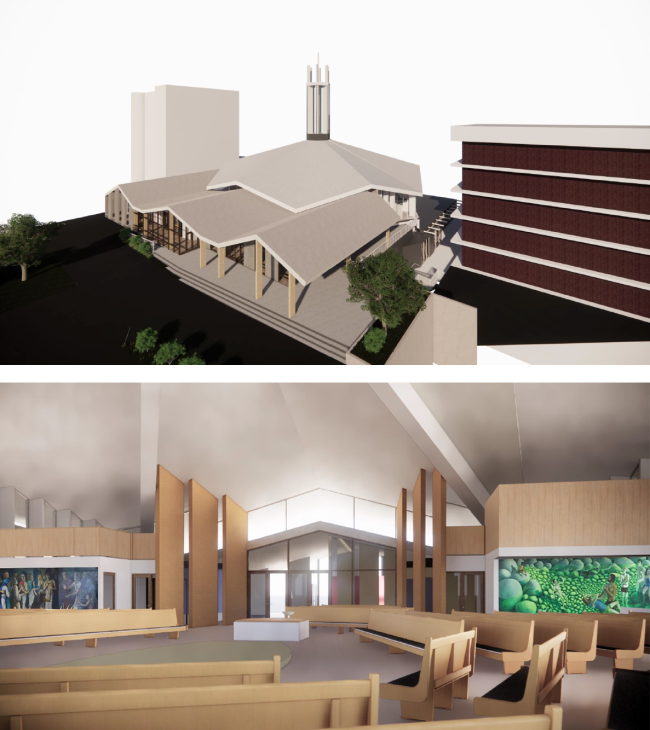 Proposed New Parish Centre Plans
Issues for Consideration
disconnection between lower and upper levels
limited accessibility/inclusivity
inadequate seating capacity for larger congregations
dated lighting and AV
distraction during Mass from the foyer
parish support functions housed in presbytery (to be demolished)
Opportunities
Improve across-site connections between Powderham and Devon Streets, the CBD and Cathedral precinct
Create interior and exterior spaces for pre and post-service community gatherings
more accessible Mission Centre
upgraded worship space
Improve connection with upper level functions

Engage with/activate pedestrian route through site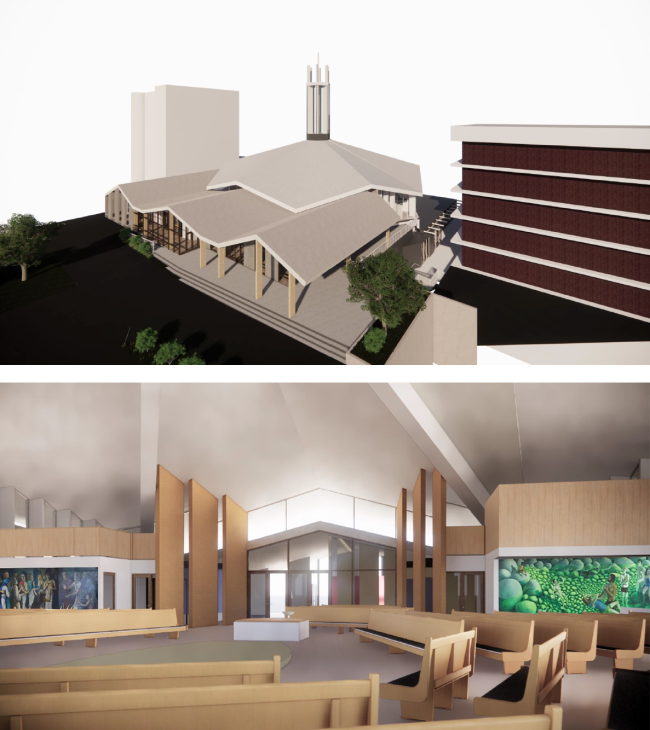 Special Announcements
Nga huihuinga ka heke mai
Great news! We have a new Youth Minister joining us - Lorraine (Rain) Forest will join the Parish on the 17th May, just in time for Confirmation.
Register for Confirmation now!
CONFIRMATION
We are beginning our preparation for Confirmation. Confirmation is for Year 11 + students. Click on the Confirmation Registration to register your interest. Confirmation preparation will be held on the following dates.
1st Session AND Parents Meeting – 5.30pm, Thursday 20th May
2nd Session – Wednesday 26th May
3rd Session – Thursday 3rd June
4th Camp – Friday 11th to Sunday 13th June at Vertical Horizons Camp, Inglewood
5th Session – Wednesday 16th June
6th Session - Saturday 26th June
Confirmation Mass Sunday 27th June.
If you need further information, please [email protected]