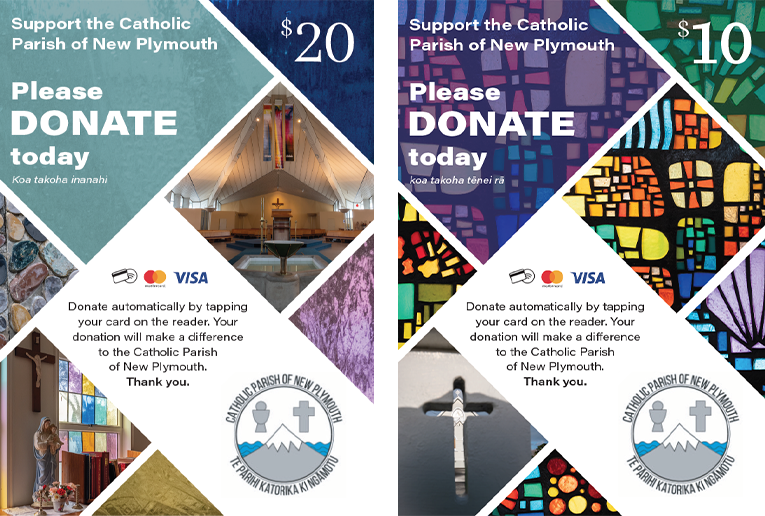 Paywave
Our society is rapidly moving towards cashless transactions and many of our parishioners and visitors when they attend Mass, do not carry cash with them for the collection plate.
For convenience, PayWave devices are located in the Church foyers for those who would like to contribute to the Parish's planned giving goals. The devices have a pre-set sum of either $10 or $20, so you can choose which level you would like to contribute. All that will be required, is for you to swipe either your credit or debit card across the device and your donation will be paid immediately into the parish account.
Please note: A tax receipt can only be issued if the payee contacts the parish office after each transaction, however, it is preferable that regular contributors, either utilise the envelope or direct credit options that are currently in place. Claiming a tax refund allows you to receive a 33% rebate on your contribution.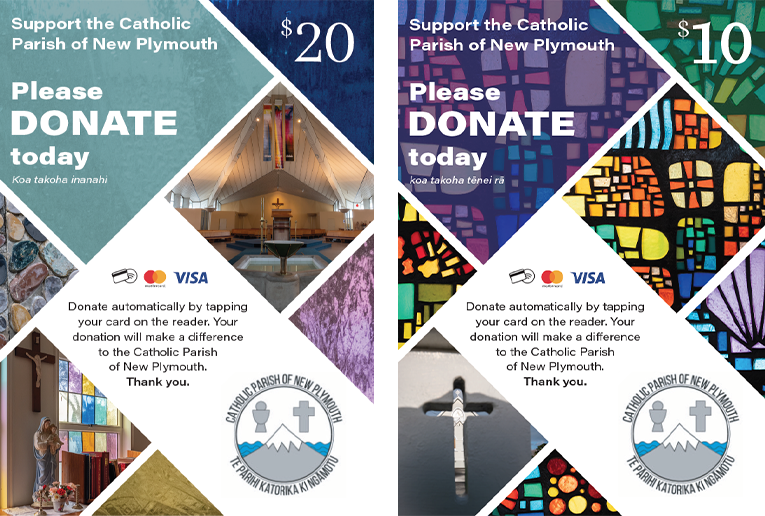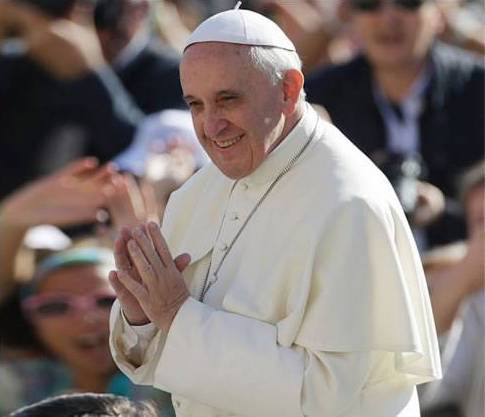 Planned Giving
The Church is the Body of Christ on earth and carries out His ministry in the world today. Giving to the Church is an opportunity to examine our priorities and values, to express our thankfulness, to give of ourselves and to grow in grace. Giving is not a substitute for our commitment - it is an expression of our commitment.
Through planned giving, you can make a significant positive effect on the ministries of the Church and those people whose lives are changed because of them. Envelope giving/direct credit giving has the advantage of receiving one-third of the amount given being refunded through the tax rebate. The Catholic Church is registered as a charitable organisation and there is no limit on the amount you can claim for tax purposes.
By providing contact details and indicating your preferred method of contribution, a set of envelopes or an automatic payment form will be forwarded to you. Once completed this form can be submitted to the Parish office for processing.
Should you wish to apply for a planned giving number or if you would like to know more about how you can plan to give to the Parish, just phone or email the Parish Office 757 3682 | [email protected].
The Parish account number is: 02-0630-0288002-097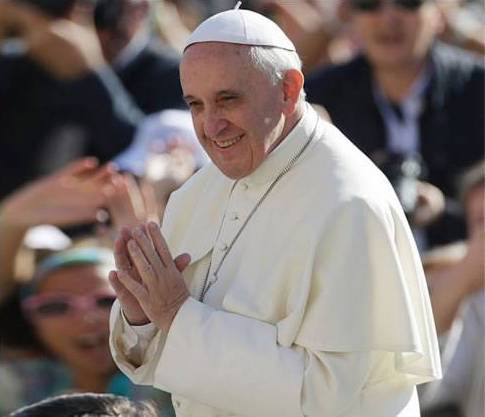 The future of our faith begins with you. We ask you to consider making a gift in your will.
Your legacy at the Catholic Parish of New Plymouth will strengthen our parish communities for generations to come.
Your Legacy. Our Faith.
In our history, the generosity of Catholics has enabled our parishes to provide spiritual nourishment and a place of sanctuary for thousands of people throughout Taranaki. This support has come from people like you who have a far-reaching vision.
Inspired by the family of faithful we serve, the Parish envisions a future where the spiritual, physical, educational, and communal needs of all Catholics within North Taranaki are met.
We ask you, through today's and tomorrow's gifts, to help us achieve this vision.
Remembering the Parish in your will is a prayerful act that is generous, transformative, and simple to do.
It allows you to leave a larger gift than would be possible during your lifetime, while still retaining control of your assets.

You can leave a piece of property, securities, cash, or a percentage of your estate
Leaving a gift to the Parish in your will is easy:
Talk your intentions over with your family and loved ones.

Then speak to your lawyer or solicitor about drafting or revisiting your will, or adding a codicil.
Be sure to inform us of your gift and your wishes. It will give us the opportunity to thank you and, more importantly, to discuss what you hope your gift will help to accomplish. Of course, be assured we will respect your privacy and confidentiality.